For the inaugural year of its fellowship and grant, Bitchitra Collective presents 7 filmmakers based in India and US and of Indian heritage, a grant of $2000 each to progress their ongoing short or long form documentary projects. Each filmmaker will be paired with a mentor, receiving mentorship support for the period of one year.
Jurors for the Fellowship, Sonali Gulati, Maheen Mirza and Meenakshi Shedde issued the following statement: "The judges felt that it was an extremely competitive pool of applicants, and it was a difficult decision to arrive at the final 7. We wish everyone the very best with their projects and hope that these incredibly talented Indian women and non-binary filmmakers find the support they need. Here's to amplifying Brown women's voices and denouncing censorship of any kind."
This has been a unique opportunity for members of the collective to work together and elevate untold stories from our community. It is our hope that this Fellowship will, through time, amplify voices of those identifying as women or non-binary filmmakers and support them in their filmmaking journey.
2023 FELLOWS & MENTORS
FELLOW
Debalina Majumder, Citizen Nagar
LOGLINE: "Citizen Nagar is the story of our times. It is about the struggle and resilience of people written out of our memories, our maps, our cities. It is a story of dispossession, of everyday resistance, of building and unbuilding homes, and our collective conscience. It is as much the story of 'them' as it is about us who have pushed them there."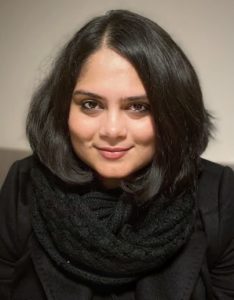 MENTOR
Apoorva Bakshi is an International EMMY Award-winning producer, notably known for her NFLX Series DELHI CRIME, National Award-winning films, SHUT UP SONA & LEECHES; Netflix Musical WHAT ARE THE ODDS? She serves as a Co-Founder and Managing Partner of Golden Karavan, Awedacious Originals, and Project FUEL and has also successfully acquired and distributed over 50+ award-winning independents, including the Cannes favorites, GANGS OF WASSEYPUR; Golden Globe shortlists FANDRY & SIDDHARTH; IDFA winner PLACEBO, among several others.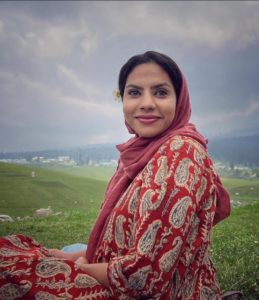 FELLOW
Muntaha Amin, Hamari Duniya Kuch Alag Si (Our Worlds, So Different)
LOGLINE: Two women take us with them on a journey of how public space feels to them while we watch men take up space and breathe the air of freedom on the streets, day and night.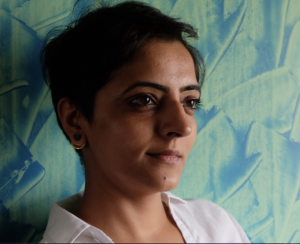 MENTOR
Sarvnik Kaur is a National Award winning filmmaker whose debut film 'Soz – A Ballad of Maladies' was restricted from broadcast on Doordarshan despite the president's award. With her work; she strives to tell stories that hide anxiety and conflict just beneath the surface of the 'normal' and the 'mundane'. Her second documentary 'Against the Tide' premiered at Sundance 2023 where she bagged the Special Jury Award for Verite Filmmaking.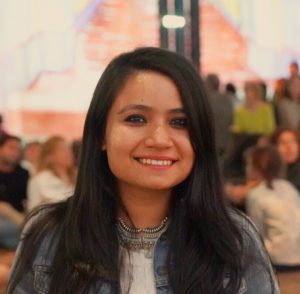 FELLOW
Vinita Negi, Prabha
LOGLINE: Prabha, 85, a volunteer traffic controller and one of the first Indian female car rally drivers, wants to restore her vintage car Austin 7, 1934, and participate in one last car rally. Their unique six-decades-long relationship tells the story of a woman's eternal love for life, her refusal to lose agency over it, and her resolve to give it purpose even during its twilight.
MENTOR
Mridu Chandra is an award-winning filmmaker and producer of documentaries on civil rights, environmental and racial justice, LGBTQ+ history, and gender equality has also funded and mentored emerging and diverse filmmakers worldwide. Her films have premiered at Sundance, Telluride, and SXSW; aired on PBS, HBO, Disney+, and Netflix; and screened for members of the U.S. Congress and the United Nations.
FELLOW
Ashia Chacko Lance, Underdogs
LOGLINE: Underdogs, a documentary about homeless dogs transformed into adoptable animals through the training efforts of prisoners.
MENTOR
Sriyanka Ray was an award-winning Indian journalist, producer and storyteller based in Brooklyn, NY. She worked as a Senior Producer for BRIC TV, where she covered issues of race, inequality and the criminal justice system. Much of her work has been at the intersection of journalism, film and social change. Her documentaries have earned her 10 New York Emmy® nominations and have been screened at various film festivals and on US public television. Her investigative film The Sweatshop Of Wall Street was a finalist in the 'Outstanding Story by a South Asian Journalist in North America' category at the 2017 South Asian Journalists Association (SAJA) Awards. Sriyanka was a founding member of the Bitchitra Collective.
Our beloved member Sriyanka Ray tragically passed away in May 2023. She had one mentorship session with Ashia, but one that Ashia remembers as very fruitful and warm. Beginning June 2023, Bitchitra Collective paired Ashia with Pallavi Somusetty as her mentor.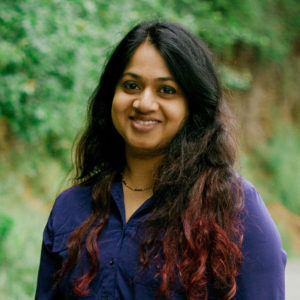 MENTOR
Pallavi Somusetty is a director whose doc portraits center BIPOC voices in the hope that we feel fully seen in the complexities of our identities and journeys, and that meaningful impact can result. She is a series producer for A-Doc and is directing Coach Emily, about rock climbing coach Emily Taylor and her Brown Girls Climbing team (a 2023 DocLands DocPitch Industry Award Winner). Pallavi is a 2023 Unlock Her Potential mentee, a 2022 Center for Asian American Media fellow, and former Re-Take Oakland film fellow. Pallavi is a Berkeley J-School documentary grad, and a doula and rock climber in her spare time.
FELLOW
Nupur Aggarwal, Downhill Kargil
LOGLINE: Battling the harsh geo-political backdrop of Kargil and shrinking winters in one of the remotest and most fragile regions of Indian Himalayas, two young teens Mehroon and Aqeela embark on a journey to play ice hockey for the national women's team.
MENTOR
Hemal Trivedi is an internationally celebrated filmmaker for over 15 years. Her work has won one Oscar, three Emmys and seven Emmy nominations. Her most notable works include SAVING FACE (2012), OUTLAWED IN PAKISTAN (2014), AMONG THE BELIEVERS (2015), BATTLEGROUND (2021) among others. Her work has been showcased in film festivals including Sundance, Tribeca, IDFA and broadcast on Netflix, HBO, PBS among others.
FELLOW
Teenaa Kaur Pasricha, What If I Tell You?
LOGLINE: As I was asked to keep silent about my Breast Cancer treatment, I decided to inquire if it is a stigma in Indian society, by filming the men I meet through dating apps. During this journey, I discover a relationship with my body, my emotional self and get closures to my quest.
MENTOR
Irene Dhar Malik, an alumnus of the Film & Television Institute of India, is a Mumbai based editor. She has edited Shivendra Singh's CELLULOID MAN (National Award for editing) and Czechmate – In Search of Jiri Menzel, Karan Bali's AN AMERICAN IN MADRAS (IDPA award for editing), and Miriam Chandy Menacherry's FROM THE SHADOWS, besides features like Onir's I AM, Bikas Mishra's CHAURANGA and Ashwini Malik's CLEVER & LONELY.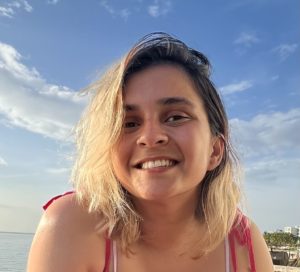 FELLOW
Rajvi Desai, Mother Wit
LOGLINE: An ailing Black trans matriarch struggles to inculcate the values of education and survival in her community before she runs out of time.
MENTOR
Sunita Prasad is a Brooklyn-based filmmaker best known for editing impactful feature documentaries such as AFTERSHOCK (Sundance Special Jury Award; Hulu), STORMING CAESARS PALACE (BlackStar Shine Award; Independent Lens), 93QUEEN (HotDocs; HBOMax), and WOMEN IN BLUE (Tribeca Film Festival; Independent Lens). Sunita has been recognized as one of DOC NYC & HBO Documentary Films 40 UNDER 40, a Karen Schmeer Film Editing Fellow, and a Jerome Foundation Artist Fellow.