VISION
Enabling authentic storytelling and creating an equitable film and media landscape for women & non-binary filmmakers from India and the Indian diaspora by providing access to resources, and inclusive opportunities for growth, collaboration, learning and networking.
OUR STORY
Bitchitra Collective: Indian Women in Documentary is a growing group of award-winning Indian women/non-binary documentary filmmakers. This collective was born out of the need to urgently address the devastating effects of the ongoing COVID-19 crisis on our fellow women and non-binary audio-visual artists in India. In 2021, we raised over $10,000 to support 20 audio-visual artists in India. Since then, The Bitchitra Collective has been responsive to the cultural, social, and political situations our members find ourselves in.
In 2022 we collectively defined ourselves and our programmatic vision, connected filmmakers across US and India in conversations & collaborations, received the Color Congress grant for two years and successfully funded several filmmakers on their projects and provided unrestricted grants to aid career sustainability.
Our current programming includes supporting underrepresented filmmakers from India and diaspora monetarily & pairing them with Oscar, Sundance & Emmy winning filmmakers as mentors. We've created the first industry facing database of Indian & diaspora women & non-binary filmmakers, investing in research into industry practices & encouraging skills share between members. We're also providing access to industry events that can spur professional growth. We have set up social media groups and listservs that amplify opportunities for group discussion and for funding, distribution, and amplification of each others' work in order to provide entry of voices with lived experience of our global challenges into the larger documentary field. Our hope is that this deep focus on our community will lead to introducing the larger audiences to authentic work by underrepresented filmmakers.
Bitchitra Collective is a secular and inclusive network dedicated to the values of equity, justice and diversity. Many of us are also members of the larger collective of Brown Girls Doc Mafia – an initiative advocating for 4500 women and non-binary people of color working in the documentary film industry around the world. We aim to be a support group of South Asian audio-visual artists that creates opportunities for collective growth.
Please email us if you have any questions, or just want to say hello!
A FEW FILMS BY OUR MEMBERS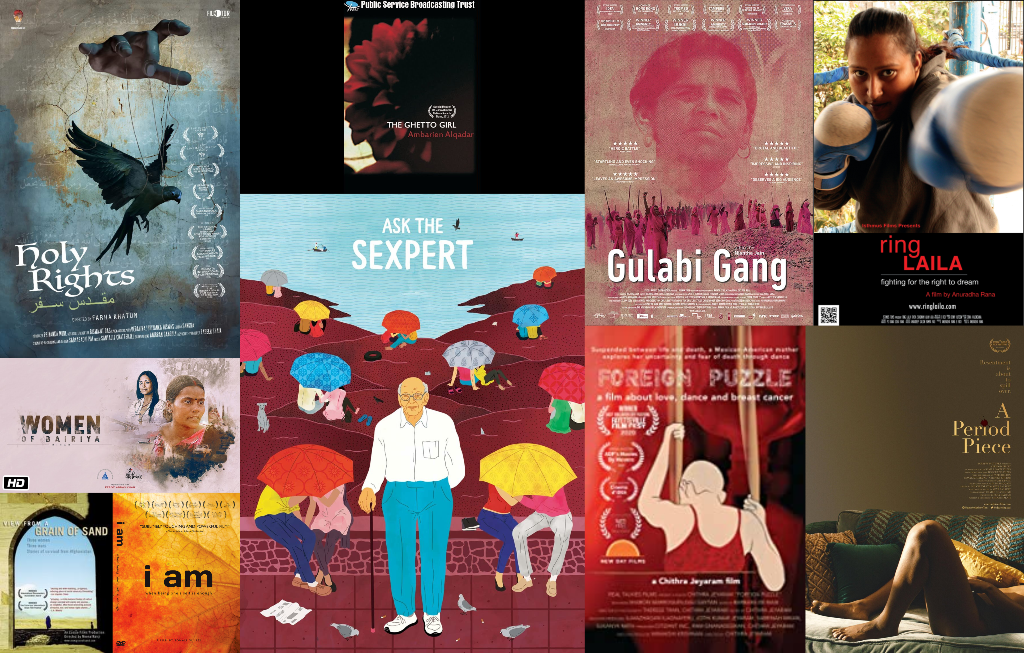 ARTISTS IN UR GROWING COLLECTIVE
(Alphabetical Order)