Bitchitra Collective: Indian Women in Documentary is a group of award-winning South Asian women/non-binary documentary filmmakers. This collective was born out of the need to urgently address the devastating effects of the ongoing COVID-19 crisis on our fellow women and non-binary audio-visual artists in India. In 2021, we raised over $10,000 to support 20 audio-visual artists in India. Since then, The Bitchitra Collective has been responsive to the cultural, social, and political situations our members find ourselves in. We issued a statement of solidarity for filmmakers in Afghanistan and those fleeing, leading to the amplification of human rights groups and filmmakers' voices, as well as the beginnings of a program with a well-known Afghan filmmaker with the group Video Consortium. We have set up social media groups and listservs that amplify opportunities for group discussion – for example, around issues of duty of care in films like Jihad Rehab, or authorship issues raised in the press surrounding the documentaries on Khabar Lahariya – and for funding, distribution, and amplification of each others' work in order to provide entry of voices with lived experience of our global challenges into the larger documentary field. Bitchitra Collective is a secular and inclusive network dedicated to the values of equity, justice and diversity.
Many of us are also members of the larger collective of Brown Girls Doc Mafia – an initiative advocating for 4500 women and non-binary people of color working in the documentary film industry around the world. We aim to be a support group of South Asian audio-visual artists that creates opportunities for collective growth.
Please email us if you have any questions. We will try our best to respond within 24 hours.
FILMS BY OUR MEMBERS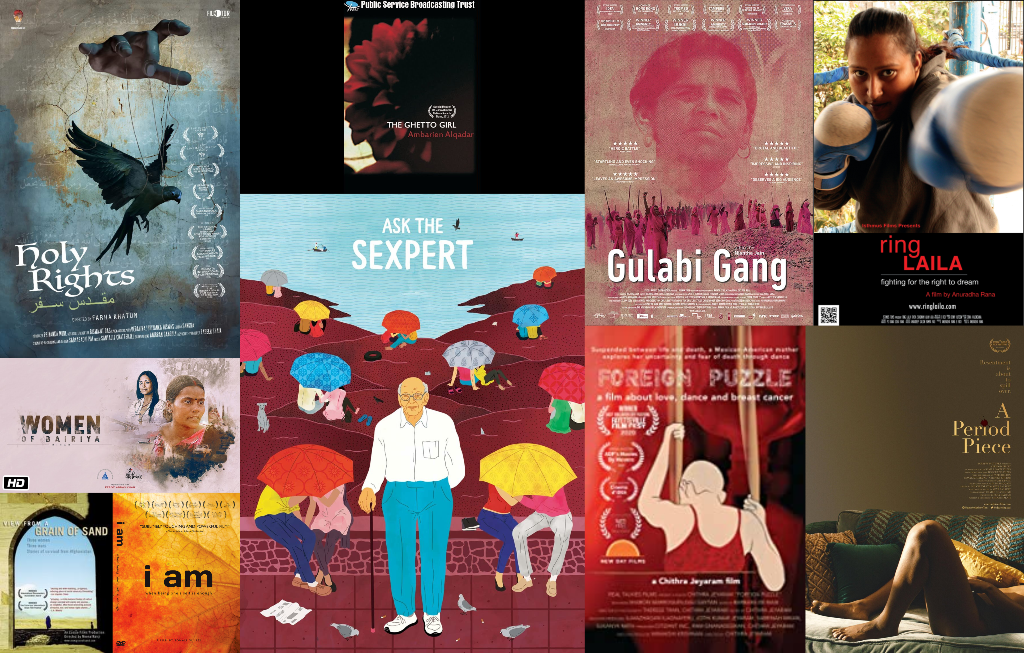 ARTISTS IN UR GROWING COLLECTIVE
(Alphabetical Order)