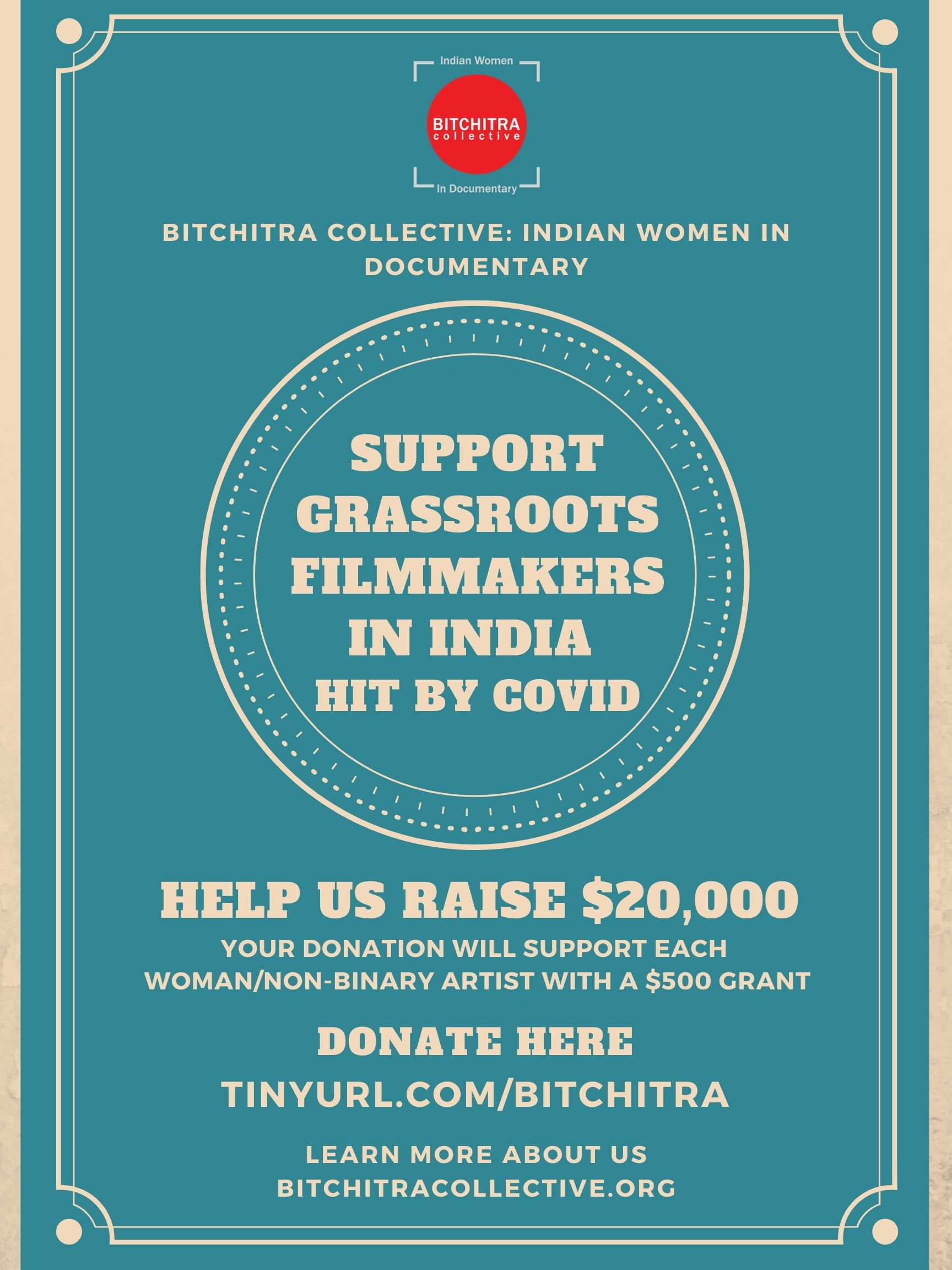 Bitchitra Collective has identified several women/non-binary audio-visual artists in India who need urgent financial support. Your donation will help these artists who are based in India's rural and semi-urban regions and have been deeply affected by the loss of livelihood due to the pandemic. Through the funds raised, we will be disbursing $500 to each artist in the hope that they will be able to provide for themselves and their families for the next few months.
You've heard this before and it needs reiterating that every penny counts. Please donate as much or as little as you can to support artists in India. Some of the grantees include community based film researchers, sound designers, voice narrators and audio producers from central India who have won awards and accolades from organizations like Digital Empowerment Foundation (DEF). Many are children of daily-wage and farm laborers who have worked in brick kilns to supplement their family's income. Today, they have taken to the power of storytelling to bring to light issues facing their communities and the stories of women in their communities. They need this support to continue with this important work. The Bitchitra Collective is raising money to support these artists.
All donations are tax deductible and routed through Walking Iris Media, which is supporting our collective in disbursing the donations that will be collected. Walking Iris Media is a US based 501c(3) organization that supports initiatives and programs that promote the visibility of documentary filmmakers of color and addresses the challenges around access and sustainability specifically faced by people of color within the documentary industry.